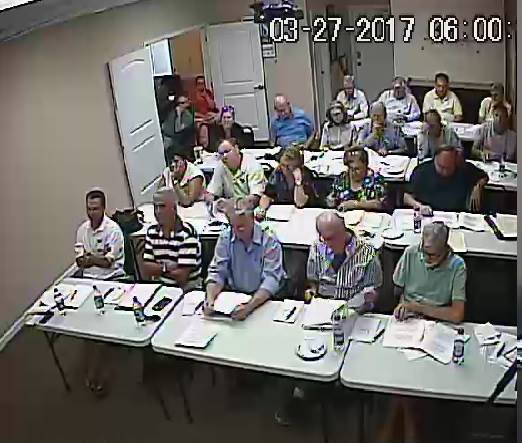 ROYALE MANAGEMENT SERVICES, FT. LAUDERDALE, HOLDS FREE CONDO BOARD CERTIFICATION CLASSES AND PROPERTY MANAGEMENT SEMINARS
Fort Lauderdale, May 30, 2017 — A series of free certification classes for condo Board members as well as educational seminars for Board members of condos, homeowners associations and co-ops take place on Monday evenings.  All sessions are held at the offices of Royale Management Services, 2319 North Andrews Avenue. 
Open to all who register, the Board certification classes and property management seminars are conducted by Steven J. Weil, Ph.D., EA, LCAM, president of the 31-year old Fort Lauderdale property management firm.  Refreshments and networking begin at 5:30 p.m. The seminars follow promptly at 6:00 p.m. and include a Q&A. Space is limited. Reservations may be made by calling 954-563-1269.
Condo Board Certification Classes are held on the second Monday of the month and cover topics such as condo law, fiduciary responsibility, governing documents, official records, financial reporting, budgeting, enforcement, elections, et al. Upcoming dates are:  6/12/2017, 9/11/2017, 10/9/2017, and 11/13/2017.
The Property Management Seminars listed below take place on the third Monday of the month: 
06/19/17       Conducting Meetings & Getting The Work Done
09/18/17       Reading & Using Association Financial Statements
10/16/17       Building a Budget That Works
11/20/17       Condo Elections – Getting It Right
Dr. Weil has appeared on Good Morning America and is frequently quoted by major media.  His bylined articles are regularly published on the South Florida Property Management Association website.  "The Condo Board Certification Classes are designed to help new board members meet the Florida 718.112 Statute requirements for Condo Association Board Members," Dr. Weil said. "Our seminar goal is prevention — to help keep Board members of condos, HOAs and Co-ops from frequently having to call their attorney."
ABOUT ROYALE MANAGEMENT SERVICES, INC.
Steven J. and Theresa Weil, each of whom has earned a Ph.D. in Business Administration, are the principals of Fort Lauderdale-based Royale Management Services, Inc. A licensed, full-service Community Association Management (CAM) firm, RMS provides professional residential property management services throughout Broward County, Florida, specializing in management, consulting and accounting for Condominium Associations, Home Owners Associations and Co-Ops.
RMS has a team of 16 full-time employees dedicated to working closely with association Boards to hold down costs while improving the quality of life for their residents. RMS strives to ensure that proper procedures are followed to keep the association in compliance with all of the rules governing elections, budgeting, accounting, operation, collection and assessment. The work includes educating board members on the responsibilities, duties, and obligations involved in governing the association.
Royale Management Services, Inc. has been serving South Florida since 1984. Originally founded to provide high-quality management and accounting services for business and individuals, the company expanded into the property management business in 2000. The firm and its president are members of the Community Association Institute (CAI) and the Fort Lauderdale Chamber of Commerce.
CONTACT:
​Rose Sexton, Business Communications Services, Deerfield Beach, FL 
Phone: (954) 480-9906    Email: sextons.r@gmail.com
OR
Steven J. Weil, Ph.D., EA, LCAM
Royale Management Services, Inc., Fort Lauderdale, FL 33311
Phone: (800) 382-1040  Email:  steve@rmsaccounting.com
CHECK OUR MONTHLY CALENDAR OF UPCOMING EVENTS TO FIND THESE AND OTHER EVENTS FOR THE PROPERTY MANAGEMENT INDUSTRY.
Tags:
Education - Property Management
,
Events Meetings and Courses
,
Management News