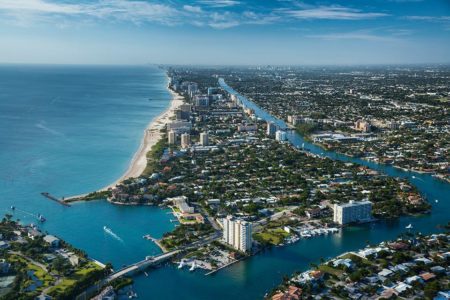 by Author Donatas Kazakauskas 
There are many differences between commercial and residential property management.
Usually, new property managers start with residential buildings, because of its simplicity. But if one wants to jump into commercial property management, there are many things to learn. In this blog, I will cover the key points.
1. Tenant expenses. In addition to the base rental fee, commercial building tenants need to pay some or all of the expenses related to real-estate ownership. These expenses (can be called "three nets" or NNN) consist of property taxes, insurance and maintenance fees. There are several types of commercial leases, such as:
a. Triple net – requires the tenant to pay the net amount for all three types of costs (real estate taxes, building insurance and common area maintenance (CAM) fees).
b. Modified net – a compromise between gross lease and triple net. The property manager and tenant usually agree to split the maintenance expenses, but the tenant pays for the real estate taxes and insurance.
c. Gross lease – In this case, the landlord collects the fixed rental fees and pays for all the expenses out of them. These contracts usually have many clauses that may increase the rental fee to cover increased taxes or insurance for the landlord.
d. Percentage lease – mostly used in shopping centres and retail malls. It typically requires a lessee to pay the base rent and on top of that amount, pay a percentage of their sales volume.
These leases are much more complex compared to residential leases. In cases where you collect a fixed amount for CAM fees every month, you need to do an annual recalculation based on what you have received vs actual expenses. Residential rental rates are typically a fixed amount per month or other price period plus the utilities payed based on consumption. Does your software allow you to deal with all calculation situations and easily calculate the correct amounts for the tenants? Soft4RealEstate does.
2. On-Site manager and maintenance. In large office centres or shopping malls, it is necessary to have on-site managers who can deal with tenant requests or take care of other issues. In some countries or US states, this is even defined by law. To track all the requests and work orders, you need to have a system that is easy to use for both the manager and tenant. It should be easy for the manager to track all ongoing tasks, view the work schedule, and change statuses. On the tenant's side, it should be clear when and what will be done, and when any work can be expected to be finished. While renting apartments, you can have maintenance vendors and tenants usually deal directly with them without property manager interruption.
3. Responsibilities. This point is an advantage for commercial properties. Tenants of commercial buildings have a greater amount of responsibilities than residential tenants. With residential tenants, you're agreeing to a habitable residence, and the laws weigh most heavily on the tenant when it comes to evictions, habitability, etc. Commercial properties are for business use, and the scope of landlord responsibilities is lower. What is more, most commercial buildings are only used during the daytime, so you won't receive midnight calls for fixing a toilet, leaking pipes or complaints about loud music from neighbours.
4. Leases. It is easier to rent residential property. Moreover, the rental agreements are usually shorter in length and easily renewable, while commercial leases are more complicated. They are much longer, might have difficult extension options, rent is reviewed annually and prices are commonly increased by the CPI or some other fixed index. Commercial lease agreements are harder to break because of many termination clauses.
Even though the processes seem similar: you have tenants, you have contracts, and you have units to lease, maintain and manage, so commercial property management and residential property management are not the same. You need to take all the things mentioned above into consideration in order ensure the best results for every situation. Not every residential property manager can manage commercial properties without any preparation. Once you start doing commercial property management, make sure that you not only have the necessary knowledge, but also the tools, such as software, to make it work. Sometimes Excel seems good enough to do the work, but the day may come when you need to say goodbye to it. When?
Tags:
Finding a Property Manager