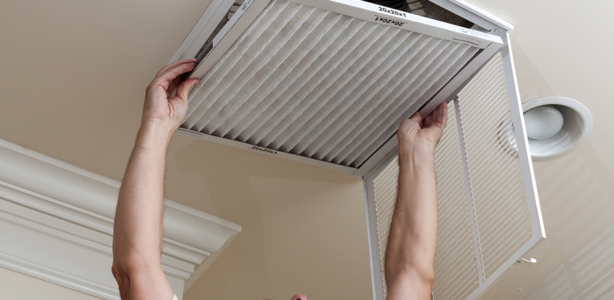 With the passing of IRMA, We suggest cleaning your air ducts and change filters.
Sitting water causes mold even when your home's Electric has been off for a while the humid air can cause ducts and filters to collect water. We think the best way to protect your family from health concerns is to Clean Duct work and A/C Systems Filter Replacement.
A wise person told me a while back "Change your Filter every time you pay your Electric Bill" I like this but we don't think you have to do this monthly, But Every 2 months this should be completed.
The Environmental Protection Agency recommends cleaning air ducts when:
• You suspect mold exists in the air ducts.
• You notice a vermin infestation somewhere in the home, or you see insects or rodents entering or exiting ductwork.
• You see a visible "poof" of dust released from the supply registers when air is exiting the vents.
Experts recommends taking a look inside your air vent register. "If you notice black debris around the outside, that's pollutants that have been recycled through the system over and over again, and that's a sign your system is excessively soiled," he says. "Also, take a look at your system when you change your filter. If there's a lot of dust buildup in that area, that's another sign you're overdue for a cleaning."
Our A/C systems do a good job of removing this humidity. But over time, the damp air — combined with dust and debris that get past the air filter — begin to accumulate inside the air handler, blower and even through the duct system of the air conditioner. And that provides a breeding ground for mold.
Find Local A/C Companies ready to  help with Cleaning your Air Conditioning Ducts.
Featured Members:  Find Top Companies working in the Property Management Industry.
SmithCo.:  Is a full service Residential & Commercial Air Conditioning company that can provide new installations, service, and maintenance to any system for any home or business.
First Call Services:  With more than 26 years of experience in the field with expertise in Moisture Assessments, Building Diagnostics, and Residential Central Air Conditioning System Design.
JOHNSTONE SUPPLY – FORT LAUDERDALE # 36: You may wish to buy top quality A/C Parts, Filters on your own.  > Vist Johnstone Supply.
Become a Member: Have your company listed on our Directory, being used by over 4500 Property Management, Condo and HOA's all over Florida.
Tags:
Air Conditioning Articles
,
Building Maintenance