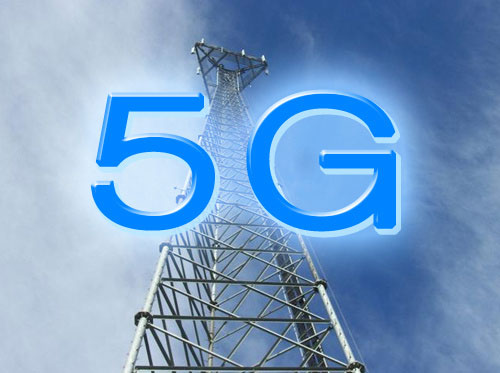 The telecommunications industry says the upgrades are needed by 2020 to meet the demand for faster internet speeds, smart cities, driverless vehicles, instantaneous 3D downloads, the "Internet of things" where machines talk to machines, and more.
The battle between infrastructure needed for fast digital service and property rights may soon come to communities across Palm Beach County. Right now, it's playing out in Tallahassee courtesy of legislation before lawmakers.
"It's a ticket for multi-billion dollar wireless communication companies to come into a city and do as they please in city right of ways," said Riviera Beach Councilwoman Dawn Pardo.
The brewing fight is over technological advances. First there was 1G wireless technology, for "first generation," and as telecommunications technology evolved, 2G, 3G, 4G and 4G LTE came to be. Now 5G, a fifth generation network technology allowing greater connectivity at higher speeds for many more devices, is on its way.
To place the infrastructure needed for 5G service, a proposal pending in the Florida Legislature would limit state and local control of public rights-of-way where the 5G equipment is being installed.
SFPMA feels that with the proposal in the Florida Legislature with some changes is what we need to advance this to all of our Florida communities, this upgrade is for reliability "If you are stranded in an heavy traffic area or one that has many customers using services at one time it slows down and this brings problems" Can you get through in an emergency? We have members right now that offer Building Owners the ability to place towers, on rooftops and other locations with need to advance the networks. Many of our building members can make money each month by the placement of these on the properties and in the communities they own and manage. 
Find out more about; Member – Subcarrier Communications  http://sfpma.com/listing/subcarrier-communications/
Senate Bill 596 sponsored by Sen. Travis Hutson, R-Palm Coast, and House Bill 687, sponsored by Rep. Mike La Rosa, R-St. Cloud, would create the Advanced Wireless Infrastructure Deployment Act and prohibit the Florida Department of Transportation and local governmental entities from prohibiting, regulating or charging for collocation of small wireless facilities in public rights-of-way.
Municipalities say the bill is one-sided, would take away their ability to control where 5G equipment is installed and totally favors telecommunications giants such as AT &T, Verizon and Sprint. The companies want the right to install their equipment on utility poles, light posts, signs and traffic arms in rights-of-way.
Pardo was one of about a dozen officials from cities and counties across Florida, including Miami, Fort Lauderdale and St. Petersburg, who spoke against the bill before the Senate Committee on Communications, Energy and Public Utilities in Tallahassee on March 7.
Pardo told the committee the bill would eliminate residents having a say in the location of 5G facilities.
Tags:
Common Area Issues
,
Legal & Lobbing
,
Management News