South Florida Property Management Association
"Through your membership,
we drive traffic to industry professionals that lead to
increased business for your company and lasting relationships for you."
Our members include: Property Management Companies, Building Owners, HOA Communities, Condo Associations & Board Members, Multi-Family and Single Family Management Companies, Landlords, Investors and Vacation Rental Managers throughout Florida.
We work together for the proper management and maintenance of real property. It is our intention to inform, educate and promote members and industry professionals to achieve success in the property management industry. 
Keeping owners, members, and industry professionals informed with what you do. We do this by using many media avenues, direct emails, social media marketing, ads in our industry magazine, and speaking directly with our members. Through this exchange of information we have become a valuable resource in our industry.
Please like and follow our social media pages, through the posts you will find out information about Our Association, Members, Industry News, Articles, View Sales and new products, and keep up to date with Events throughout Florida. The Association also hosts over 50 Groups that are industry related that we post daily on. Keeping up to date takes team work and SFPMA has some of the best, Our IT dept does a great job of keeping all of our pages fresh as well as our Social Media posts flowing.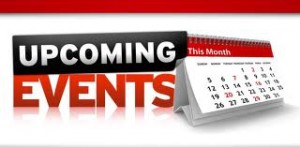 Through Educational Seminars, Events and Expos - You enhance your knowledge within our organization and the industry.
South Florida Property Management Association has many partners for the education of property management professionals, board members, Condo & Hoa Communities, and You!.  Through this you can grow in the management industry with (ECU) credits that offer you knowledge through participation at seminars, meetings, events, this means you get the education towards your license and keeping your license active.
Many of these programs are offered to the industry and our members. Note: Some are Free and others are available at a members discount.
 SFPMA members receive a rich array of information through the partnerships of our member companies: ie: Legal Courses, Advanced Licensing Credits, Board Member Courses, Insurance, Collections, Finance, Roofing Maintenance, Asphalt Maintenance Every month more companies are adding classes that are available in our industry. 
We also offer to our members exclusive opportunities to reach your goals in the industry. As a member we send these courses to you directly in emails with dates and times and post these on all of our Social media pages. The Best way for you to keep up to date is to check every month the Association's calendar of events on our website. We update the classes and events in the first week of each Month, and are always open for our industry to send us events that we might not know about and let us list these on our calendar for all to view. 
 It takes both strategy and imagination to generate big ideas with big outcomes. The Marketing Division at SFPMA combines creativity and strategic thinking with our branding solutions to assure you apply your company consistently to our audience of decision makers.
TARGET THE DECISION MAKERS!
Generate qualified leads and sales opportunities from your target audience
"Property Managers best resource
for finding qualified business and service professionals
for the properties they own and manage"
.
We are committed to making sure our members are held to the highest standards.  All must be licensed and insured. We perform our own inspections and report to our industry the results. We only retain and permit Property Management, Business, Service Vendor Companies as well as our employees to uphold our superior standards of safety,  integrity, and knowledge within our Industry.
Read more about types of memberships
LET's GO! 
Property Manager's
Businesses
Service Vendors
What are your goals, Let us help!